Public Statement by selected NTNU Faculty in solidarity with the Black Lives Matter movement
We are deeply aware of the forces and institutions that continue to threaten and destroy black lives, and the lives of other people of colour in the United States.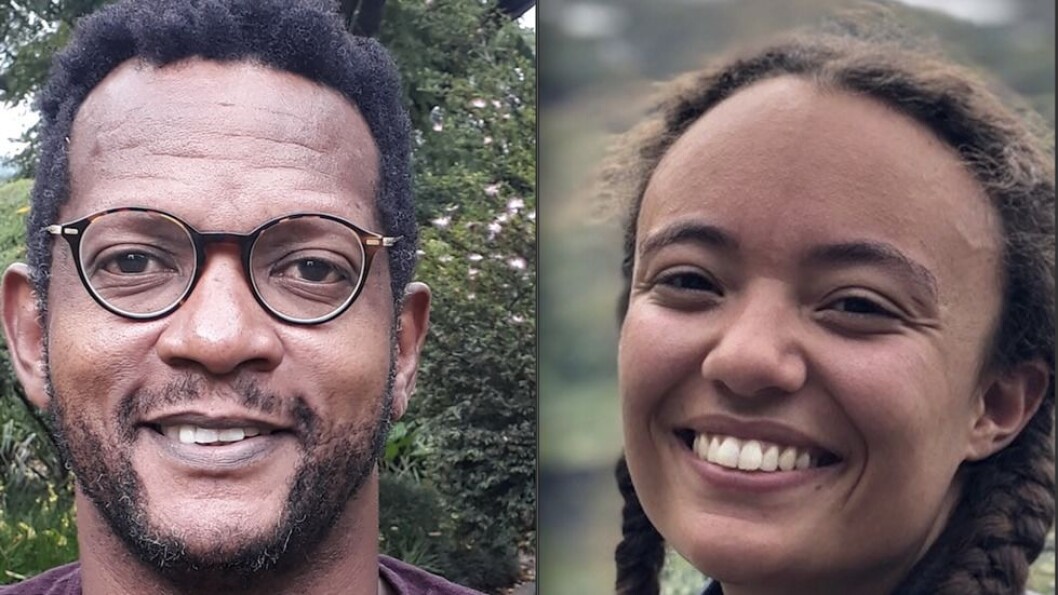 Authored by Black academics, and affirmed by other colleagues, at the Norwegian University of Science and Technology (NTNU)
We recognise the bravery of so many people, who stand in the face of police brutality despite the threat that these institutions pose in their everyday lives. We note that George Floyd, Breonna Taylor, Tony McDade, and Ahmaud Arbery are but the most recent victims in a long and unrelenting history of violence. As we say their names, we remember the many black lives lost to police violence in the USA, as well as in Scandinavia.
Assault on black discontent
As we face this assault on black discontent, and efforts to muffle a collective scream, it is made all the more striking that it occurs at the same time that we have had to come to terms with the COVID-19 pandemic and its disproportionate impact on Black and other communities of color.
It not only highlighted deep social and economic inequalities evidenced by higher infection rates, but also the over-representation of black and brown people who work as frontline workers, as well as the striking inequitable access to health care. Together with heavy-handed policing, poor social security provision, and the disproportionately high number of black people in US prisons, the plea by George Floyd becomes the cry of many – "I can't breathe."
We feel your pain
These words resonate through the black body politic. We feel your pain, frustration and vulnerability. The horror, the rage and the subsequent repression you face rests on anti-blackness, which we see as fuelled by white supremacy, that has a long history of exploiting and violating black people's lives and bodies.
As black people from across the Atlantic, we believe that white supremacy continues to shape and disrupt black peoples experiences everyday – from the classroom, to the boardroom and into city streets. Your experience of white supremacy resonates with what we know to be true in our local context also, and it will remain in place until we collectively work with and for one another.
Eugene Obiora
In Trondheim, the hometown of our university, Eugene Obiora died as a result being strangled by local police in 2006. Daily, Black people and people of colour are being racially profiled by police here in Norway. Racism has deep roots in the history of this country from the colonization of Sápmi, to the Danish-Norwegian colonization of Ghana, the (US) Virgin Islands, the DK-NO union's substantial involvement in slave trade, all the way to today's white nationalist policies.
As Black people we are always aware of this reality, and as academics we are committed to uplifting the fight. We therefore also want to express our commitment to supporting the efforts of Black-led antiracism work in Norway, such as the initiatives organized by African Student Association and Arise.
We stand with you
As an academic collective, we decry racism and the use of violence that appears to be reserved especially for black people, and other people of colour. Because we recognise that being in a public space can often be a fraught and perilous experience, we are deeply aware of the sacrifices and risks you take every day of protest, standing up to face the violence that is structured to annihilate you. We stand with you!
As members of the academic collective of NTNU, we salute your efforts and endorse your fury. We stand with you as you put your bodies on the line, once more, demanding space to breathe, and to flourish. We stand with you in opposition to white supremacy's impulse to annihilate you, and some of us. We pledge our support for your call against racism, and instruments of state through which it is enforced, and black lives are regarded not worthy of recognition, and respect, and life.
Signed by:
Black and Indigenous Academics
Oda-Kange Midtvåge Diallo (Author of Public Statement)
Federico G. Settler (Author of Public Statement)
Lucy Pius Kyauke
Olaolu Lawal
Elisabeth Stubberud
Supporting Academics
Lewis Doney
Ida Marie Lyså
Delilah Bermudez Brataas
Helen Eriksen
Mari Haugaa Engh
Deniz Akin
Maria Kirpichenko
Turid Fånes Sætermo
Libe García Zarranz
Rose Martin
Siri Øyslebø Sørensen
Sofia Moratti
Ingvild Firman Fjellså
france rose hartline
Helen Margaret Murray
Gerd Karin Omdal
Sophia Efstathiou
Astrid Rasch
Berit Gullikstad
Tanja Plasil
Guro Korsnes Kristensen
Agnes Bolsø
Ivana Suboticki
Angelina Penner
Thomas E. Sutcliffe
Hanna Musiol
Tone Pernille Østern
Ann-Kathrin Bretfeld-Wolf
Sunniva Skjøstad Hovde
Jennifer Branlat
Maria Bårdsen Hesjedal
Govert Valkenburg
Kris Kalkman
Lorenzo Cañás Bottos
Julie Katrine Flikke
Agata Maria Kochaniewicz
Priscilla Ringrose
Martin Anfinsen
Celina Annabell Stifjell
Outi Pitkänen
Bård Torvetjønn Haugland
Ingvill Stuvøy
Thomas R. Hilder