Ytring
Trondheim, we have a problem!
NTNU needs to immediately address the issue of unequal treatment of its international students in Gjøvik and Ålesund with regards to Norwegian language courses.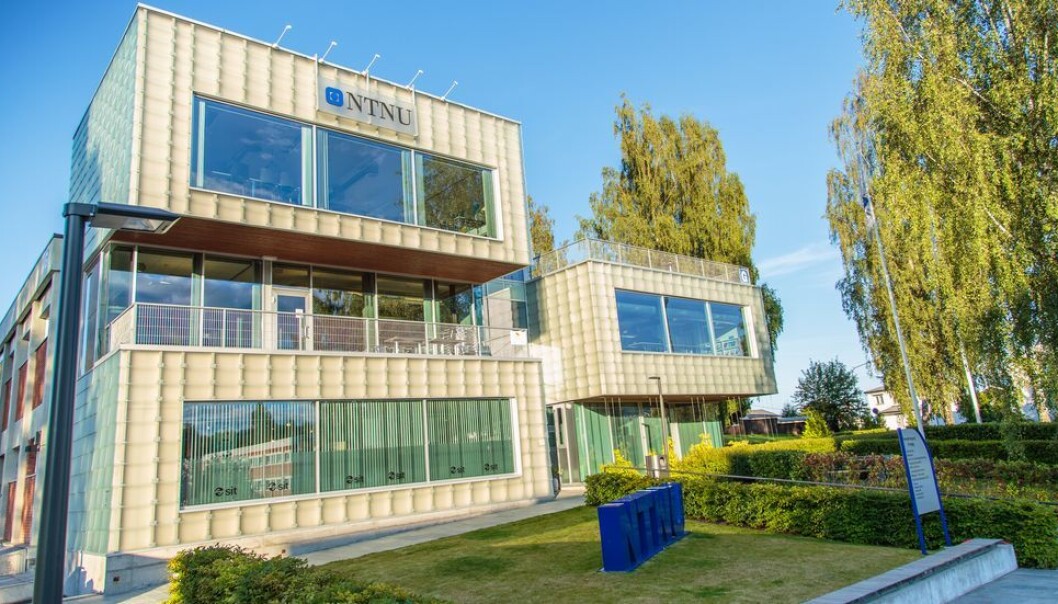 Until 2019, NTNU in Gjøvik coordinated its own introductory short course in Norwegian language and culture for international students, SMF1081. The course enjoyed good attendance and good student reviews, but – probably rightly – NTNU wished to consolidate its teaching of Norwegian language within its Department of Language and Literature.
Optimistically we in Gjøvik believed this would lead to a more coherent short course which was more coordinated with the more advanced language courses and taught by dedicated and professional teaching staff on campus (after all, the course we had was previously taught by myself; it could only get better); we also hoped for a broader portfolio of language courses offered in Gjøvik, such as the "trinn 1-3". (Obviously, we also hoped it would lead to improved availability of language courses for international staff; this text is, however, written with the student in mind.)
The reality, however, is that what we're left with is a purely online short course with insufficient capacity: the waiting list at the time of writing exceeds 40 students just for the introductory course. I receive emails from frustrated master's degree students in their third semester at NTNU who still have not been admitted to a Norwegian language course – even a digital one! – after a full 12 months in Norway. There are no plans, as far as I know – and I have certainly tried to find out – to expand the capacity, nor to ensure a physical on-campus presence in Gjøvik or Ålesund.
The courses moving online has been a perfectly acceptable state of affairs during the pandemic, online courses having become the norm, but this ought not to continue indefinitely. Even then, the inadequate capacity has remained an issue.
How did this happen?
There was, in fact, a plan as recently as February 2020 to open a lectorate for Norwegian language (and culture, I can only presume) at each of NTNU's now underserved campuses; this, however, was scuppered on financial grounds (the financial burden was, inexplicably, placed solely on the afore mentioned Dept. of languages and literature).
A second attempt to ensure an on-campus presence was launched with the advertisement for student assistants to contribute to the successful teaching of what would remain at its core an online course. The clever reader will have already figured out the absurdity of advertising student assistant positions requiring "an academic background in Nordics or similar" for students in Gjøvik and Ålesund, where there is no Faculty of Humanities presence save for ExPhil. Needless to say, there were no applicants (as I warned in advance).
Since then, in both Gjøvik and Ålesund, staff at the international offices have worked frantically to rectify the situation and clarify whether there are, in fact, plans to establish an adequate course offer at our campuses.
But NTNU appears to have resigned itself to the situation: A recent brief from the dept. of languages and literature – dated 11 June, 2021 – divulges no plans of expanding the capacity of the introductory online course (NFUT0300), and admits that it "may be seen as unequal treatment that there are only only courses for Gjøvik and Ålesund while Trondheim has physically taught courses" (I am left wondering how else one "may" see it?); however, it is "difficult for many reasons" to solve the issue. The brief further suggests that "one" acquire resources locally – the reference of the impersonal pronoun "one" is unclear, suggesting that it is generally unclear who is responsible for fixing what I can only describe as a proper mess.
In short, our patience with the status quo is wearing thin after well over a year and 200 emails (the count in my inbox starting August 2019), and I don't mind attracting some flak to get this issue fixed.
Why is it a problem that the courses remain purely online?
(1) Students and staff do not get the same quality language training in Gjøvik or Ålesund as they do in Trondheim, nor do they have access to academic staff to readily answer language-related questions or help them create a study plan.
(2) The inevitably poorer quality of online teaching – which I think everyone can attest to after a year and a half of this pandemic – hurts language acquisition and makes students less likely to come back to Norway for master's or PhDs, and temporary staff more likely to go elsewhere after their contracts.
(3) The NTNU strategy for 2025 expects that, by that time, "we perceive NTNU as one unified university" – yet apparently this differentiation of course offers seems to be accepted. This disharmony must be addressed if this strategic goal is to be met.
Why is it a problem that the capacity of the online short course is so low?
(1) Erasmus+ students who require the ECTS from the Norwegian language course, as specified in their Learning Agreements, must scramble to get other courses approved by their home universities, and are de facto not getting what NTNU has promised them.
(2) The student body never reaches proficiency in Norwegian, cf. above – this hurts inclusion into Norwegian society and makes students less likely to become our next PhD candidate.
(3) For students who strongly wish to acquire Norwegian, the financial and practical burden of making this happen now lands squarely on the students should they not get accepted into the online course.
(4) As part of the commitments set out in the Erasmus+ charter NTNU is to "provide appropriate language support to incoming mobile participants".
How can it be fixed?
(1) The NTNU rectorate needs to recognize that the issue exists. I suspect that few, if any, of our e-mails and briefs whizzing about in the lower strata of the organization has reached this upper echelon.
(2) The rectorate must recognize that this is, in fact, a matter of whether all campuses are to be treated the same, and correspondingly allocate the money required to fix the issue.
Why don't we fix it ourselves?
(1) We are. We have for the present semester resurrected our old SMF1081 course code, and I intend to take time out of my evenings to teach it myself. At the time of writing 51 Gjøvik students have signed up – to get the on-campus course offer they deserve. However, it is my belief that NTNU would be well advised not to leave these tasks to coincidence in the future.
Følg UA på Facebook, Twitter og Instagram.